The Sangoma A400 analog telephony card is our high density analog card from two (2) to 24 ports for Asterisk, FreePBX and PBXact phone systems. That's up to 24 PSTN calls all on a single PCI Express slot. The modular nature of the cards allows you to mix and match between FXO and FXS interfaces, giving you the exact port configuration you need.
The base A400 telephony card provides from 2-12 analog ports using dual channel interface modules and is expandable up to 24 ports by adding daughterboards and the Remora backplane system

With hardware echo cancellation options, compatibility with most commercial grade servers and Linux operating systems and with a lifetime warranty, customers trust in Sangoma to deliver value based telephony solutions.
Features
Scalable from 2-24 analog ports of FXS and/or FXO using only 1 PCI Express interface slot.
Hardware echo cancellation provides crystal clear audio.
Onboard diagnostics and debugging toolkits expedites trouble resolution.
Upgrade firmware remotely.
Compatible with Asterisk, FreePBX and PBXact phone systems as well as most commercially available servers and motherboards.
Lifetime warranty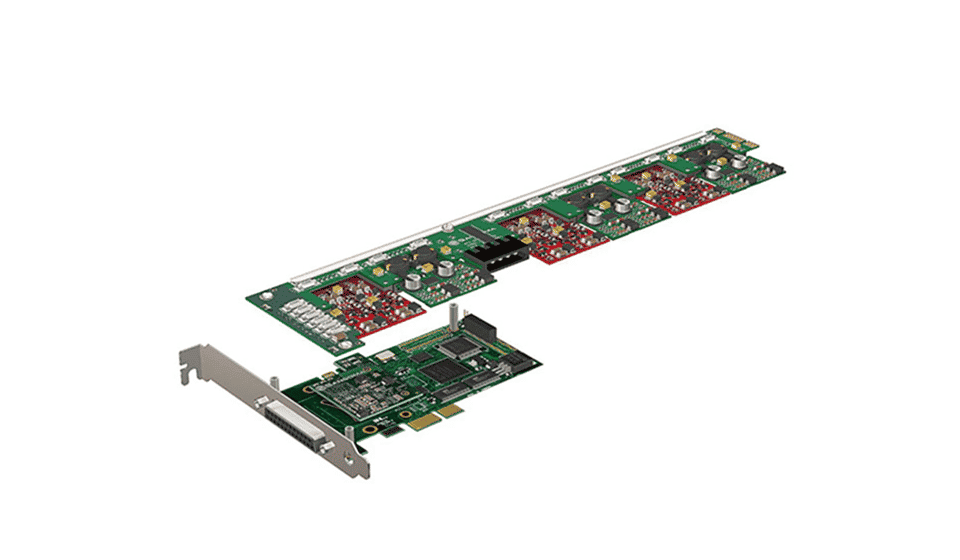 For the product quotation please fill the given form our team will get back to you shortly after analysing your needs