VOIP Infotech has always been curious to give highly developed flair of communication t. It has changed the conditions of regular ways of communications at very logical rates. Constructing a latest mean of PC to Phone or Phone to PC technologies show the way of user friendly. Moreover VoIP Infotech is also presenting the newest method of technology and that is IP Phone to Phone and IP machine to Phone.
We are fully devoted to our customers as they are very precious to us. To acquire their necessity and demands we provide best services at a very cost effective budget and managing it with high class technique. We have always a scope of upgrading these services by time to time as required. This method of communication i.e. IP Phone to conventional Phone simplify you to connect with global interface with time consuming way.
When we talk about its convenience that it has a wide benefits of connecting yourself domestic as well as international calls. It differs from PC to PC or PC to Phone communication as IP Phone to Phone make availability to reach any kind of conventional telephone and it doesn't require any PC .We simply require hardware like traditional device and IP Phone to access this services.
VoIP Infotech always led the impressive mechanism to get into the global recognition by committing our self in a higher position. Our well experienced squad of professional constantly putting their efforts to gain enormous capability of giving our customer an updated and latest infrastructure and technologies hence it will be acknowledged by best and renowned international benchmarks. And this kind of encouragement has developed our proficiency towards technologies.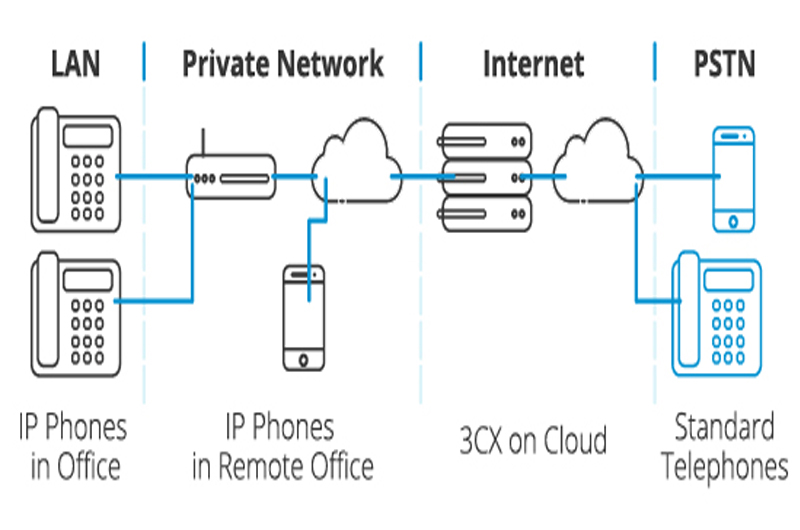 Phone to PSTN System Includes:
Softswitch
Billing System
Two day Remote Training Programme
One month Remote support package