Revolutionary Video Conferencing
A versatile and cutting-edge video conferencing solution has never been more attainable for small and medium businesses. The GVC3202 brings the powerful benefits of an immersive video conferencing environment at an affordable price. Its stunning display, loaded-features and simple user interface make this device the perfect selection for small and medium businesses.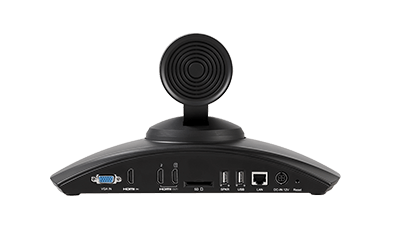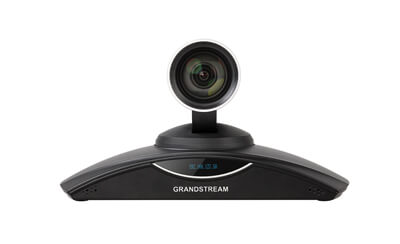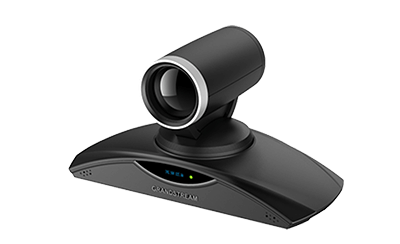 The GVC3202 is a revolutionary video conferencing system that supports an interactive and immersive video conferencing environment to increase meeting collaboration and productivity. The SIP-based GVC3202 is compatible with any 3rd party SIP-based or H.323 video conferencing platform. Additionally, its built-in MCU bridges multiple video conferencing platforms such as Skype, Google Hangouts and many others. Additionally, since the GVC3202 is based on an AndroidTM 4.4 operating system it offers access to applications in the Google Play Store. Users will elevate their experience with its 1080p Full-HD video, up to 3-way video conferences, 2 monitor outputs, screen-sharing capabilities, and much more.

The GVC series supports Grandstream's IPVideoTalk Video and Web Conferencing platform. This paid-subscription based service allows users to turn any meeting hosted on any GVC device into an online meeting that can be joined seamlessly from a web browser or GVC. Turn any physical room into a virtual, online meeting place to offer your customers the tools they need to be successful, no matter where they are.
IPVT10 comes with various licensing plans so each system deployment can be customized for each business. To learn more about the plans, contact your Grandstream distributor or represenative.
The GXV3500 allows users to fully utilize existing equipment they have already invested in and upgrade to an advanced IP solution. The GXV3500 can be managed by GSurf_Pro v2 and GVR3550. The GXV3500 offers an HTTP API and is fully compliant with ONVIF standard. This IP video encoder/decoder/P.A.S. device is the ideal product for all surveillance and security monitoring applications combining IP and analog video streams.
Features
1080p Full-HD video, up to 3-way video conferences, support for 2 monitor outputs through 2 HDMI outputs
3-way hybrid-protocol conferencing with no external MCUs/servers or extra software licenses
PTZ Camera with 9x optical zoom
Based on Android and offers full access to the Google Play Store to conference with Android apps such as Skype, Google Hangouts and more
Integrated Bluetooth, Gigabit ports, video recording,
Screen sharing through HDMI/VGA input
Installed in just 3 simple steps (connect to network, TV monitors and speaker/mic
Built-in Meeting scheduler
Plug and Play connection to Grandstream's IPVideoTalk video conferencing service
Supports third party SIP video conferencing platforms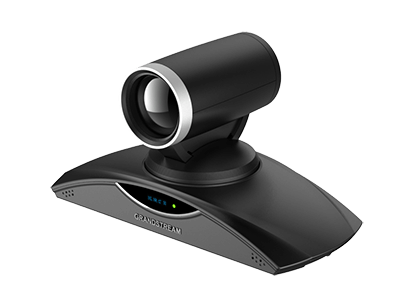 For the product quotation please fill the given form our team will get back to you shortly after analysing your needs