High Density Trancoding Gateway
MTG3000T series is a flexible and high-performance transcoding gateway with up to 1568 transcoding sessions. It converts simultaneous channels of transcoding among a number of popular voice codecs like G.711A/U, G.723.1, G.729A/B, iLBC,G.726 and AMR from IP to IP, bridge differences in capabilities between the telecommunications systems with high reliability.
MTG3000T supports SIP (Session Initiation Protocol) and multiple codec methods. With high-capacity concurrency, quick connection, the gateway improves the utilizing efficiency of trucking resources while ensuring voice quality. It is widely used by call centers, operators and large-size enterprises for the entry into IMS network based on VoIP.
Features
Transcoding from IP to IP
Up to 2048 VoIP transcoding sessions
Dual Power Supplies
Scalable by 4 DTUs boards
Multiple SIP trunks
Fully compatible with mainstream VoIP platforms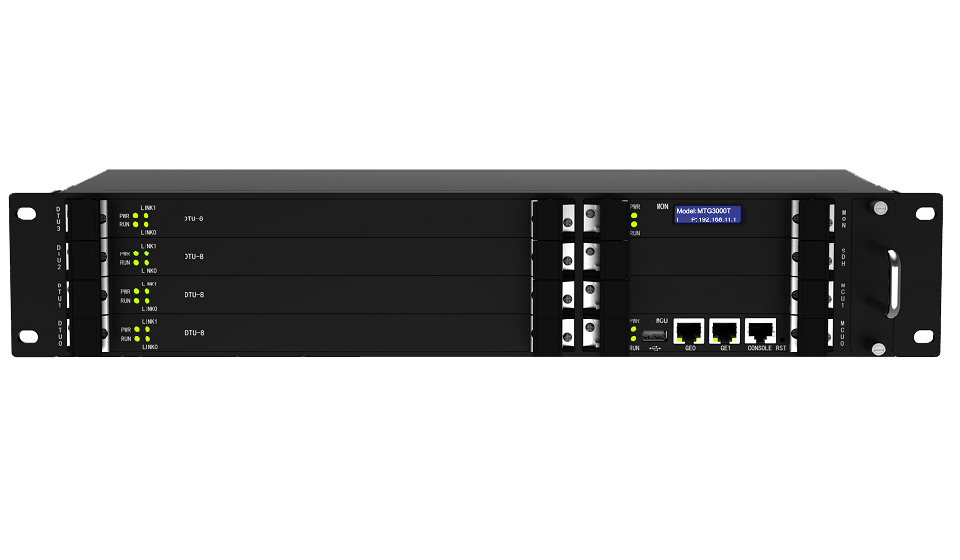 For the product quotation please fill the given form our team will get back to you shortly after analysing your needs